Premiere of Bomsori Kim's debut album on October, 28th 2017!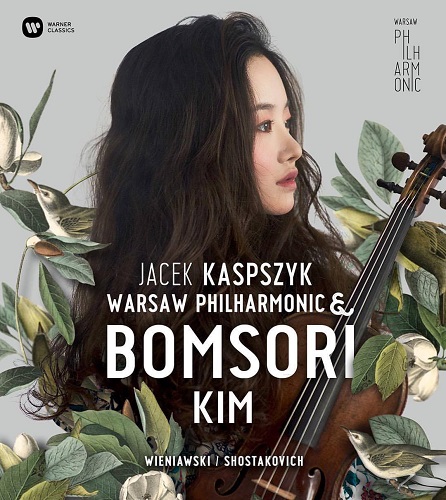 At the turn of March and April 2017 Bomsori Kim – second prize winner of the 15th International Henryk Wieniawski Violin Competition in Poznań – recorded an album with the National Philharmonic of Warsaw under the button of Jacek Kasprzyk. The CD will contain two violin concertos that Bomsori Kim performed at the final stage of the competition: 2nd Violin Concerto in D minor Op. 22 by Henryk Wieniawski and 1st Violin Concerto in A minor op. 77 by Dmitri Shostakovich.
The album will be released on October 28th, 2017 at Warner Classics.
---
Phot. DG Art Projects, 30.03.2017