Polish sonatas. Ignacy Jan Paderewski in memoriam | PHOTO GALLERY



On October 1st, 2019, Bartłomiej Nizioł, winner of the 10th edition of the International Henryk Wieniawski Violin Competition (1991) played two recitals at Bazar Poznański together Michał Francuz, a pianist. The program was consisted of sonatas by Polish composers: I.J. Paderewski, Z. Stojowski and W. Żeleński. 
Artists: 

We would like to express our cordial thanks to Yamaha Music Europe for lending us the Bösendorfer piano.
Pictures taken by Jadwiga Subczyńska during the first recital at 5 PM:
Pictures taken by Jadwiga Subczyńska during the second recital at 8 PM:
__________________________________________________________________________________________
Organizer:



Strategic sponsor of 2021 competition preparations: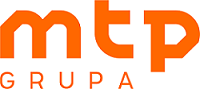 Co-Financing:
Sponsors:

Partner:
__________________________________________________________________________________________
Contact - information, ticket sales, reservations (9.00 AM - 3.00 PM):
Towarzystwo Muzyczne im. Henryka Wieniawskiego | Henryk Wieniawski Music Society
ul. Świętosławska 7, 61-840 Poznań, Poland
tel: +48 61 852 26 42
biuro@wieniawski.pl