Peter Rennie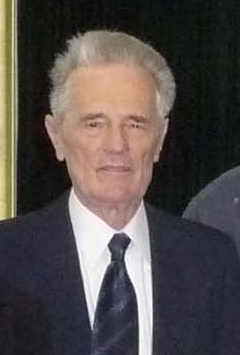 Peter Rennie graduated in 1951 in English Literature and Language at Aberdeen University. He later researched into the subject of Scots in Polish Literature of the 16th and 17th Centuries at London University. After retiring in 1984 from a career in Research Department of the Foreign and Commonwealth Office where he specialised in Eastern Europe, he pursued his interest in Scottish links with Poland and researched into the life of the Polish violinist Feliks Janiewicz (1762-1848) who lived and died in Edinburgh. More recently, on behalf of the Wieniawski Musical Society he is currently researching into the lives of members of Henryk Wieniawski's family.
Peter Rennie took part in the Third International Musicological Conference Henryk Wieniawski and the Bravura Tradition. Issues of Style, Techniques and Performing Practice which was held in Poznań in 2009. He presented a paper entitled Searching Websites for the English Wieniawski.
Peter Rennie regularly enriches collection of Henryk Wieniawski Music Society's archive-library by sending interesting biographical materials as well as donating books and CDs.