Piotr Milewski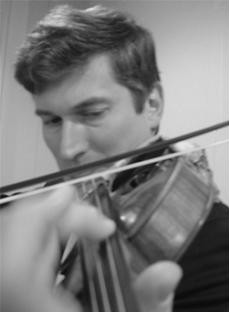 Piotr Milewski is laureate of prestigious international violin competitions including Silver Medal in the Paganini International Competition in Italy, Silver Medal in the Wieniawski International Competition in Poland and Silver Medal in the Queen Elisabeth International Music Competition of Belgium where he was also awarded the Audience Prize as their favorite performer. 
With these awards to his credit, Piotr Milewski performed as a soloist and received international acclaim throughout Europe, America and Asia including Austria, Belgium, Bulgaria, Cuba, Czechoslovakia, France, Germany, Holland, Korea, Poland, Portugal, Taiwan, former USSR, and United States.
Mr. Milewski assisted Dorothy DeLay at The Juilliard School from 1988 to 1997 in New York, where he taught Edward Dussinberre - first violinist of Takacs Quartet, Tricia Park - recipient of Avery Fisher Grant and first violinist of Maya Quartet, and Martin Risley - concertmaster of Edmonton Symphony in Canada. Among his CCM pupils, Hye Yoon Park, as the youngest participant, won the Bronze Medal at the Henryk Wieniawski International Competition for Young Violinists in Lublin, Poland. 
Piotr Milewski performed as soloist and chamber musician, and served on faculty at various festivals including St. Moritz Festival (Switzerland), Madeira Festival (Portugal), Music & Amitie Festival (Switzerland), Aspen Music Festival (USA), Aria International Summer Academy (USA), Pacific Festival of California (USA), Yong Pyong Music Festival (Korea) and the Great Wall Academy (China).
He started violin studies with Florian Ryll and continued with Stefan Betz at Kurpinski Music School in Poznan. Subsequently he studied with Jadwiga Kaliszewska at the Poznan Academy of Music, Josef Gingold at Indiana University and Dorothy DeLay and Hyo Kang at The Juilliard School. 

"Piotr Milewski ... can play with a warm, sure tone, and shape phrases in a vigorous, natural sounding way ... played with the physical security one expects from every contest winner but in a full blooded, engaging manner that was very much of his own ... a performance full of impulsive, excited moments ... an ability to create washes of impressionistic sounds ... a spirited, rhythmically live rendition."
The New York Times

"Brilliant Start ... It was Milewski's Vienna debut which made the evening worthwhile. Not only technically is he extremely talented, but proved in the Wieniawski to have vital musicality with fine sense of rhythm and phrasing."
Wiener Presse (Vienna)

"Self-confident Polish violinist, Piotr Milewski, showed individual drive, technical bravura and warm musicality. A secure virtuoso ... rarely has Paganini's Caprice been heard with such a clear sound, temperament and technical security. Bach's g-minor Adagio was performed with meditative calmness and beauty which makes the great music really great."
Stuttgarter Zeitung (Germany)

"Piotr Milewski veredelte seinen Solopart mit vertrackten Doppelgriffen und virtuoser Geste. Ein Paganini mit Feingefuhl."
Basler Zeitung (Basel, Switzerland)

[2011]