ANTHOLOGY: International Henryk Wieniawski
                             Violin Competitions 1935-2001 (12 CDs)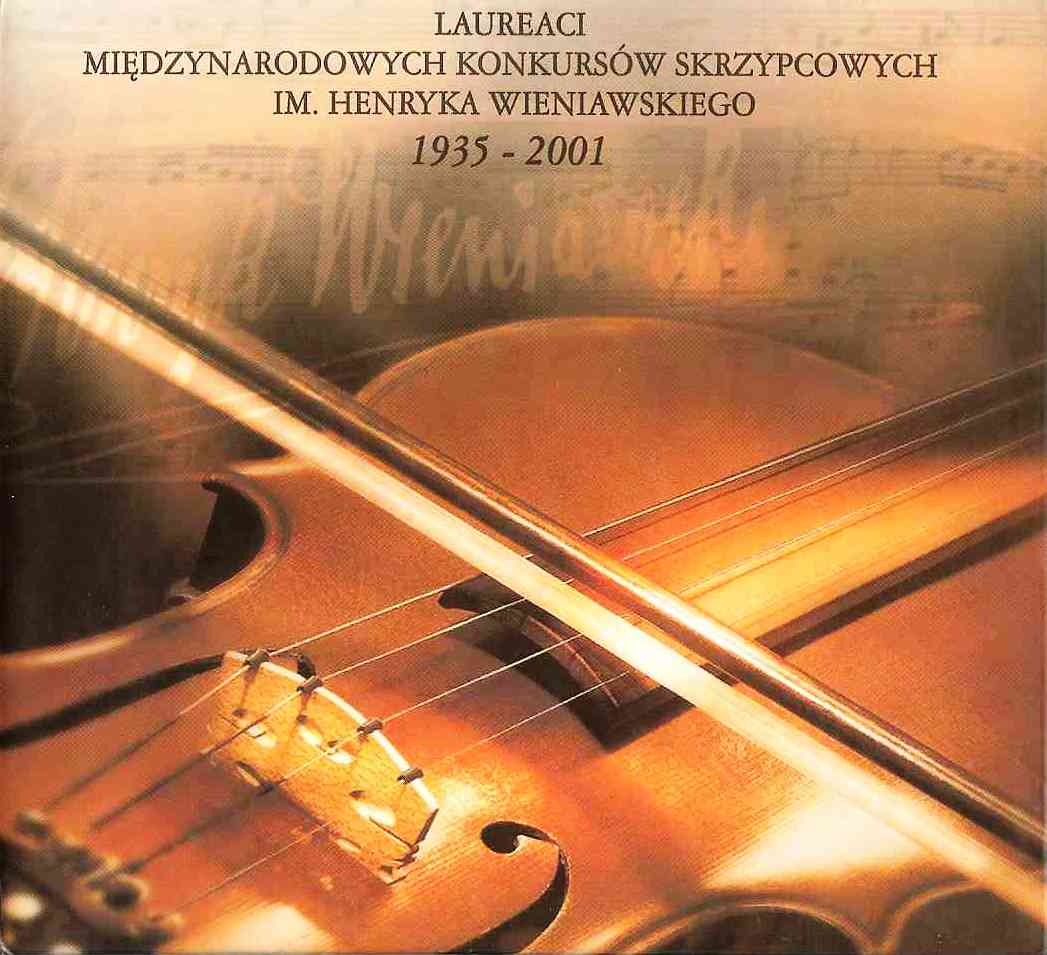 Show me your laureates, and I will tell you what kind of competition you have

This formula expresses the sense and purpose of organisation of such undertakings. Made up of twelve records, which match the number of the previous editions of International Henryk Wieniawski Violin Competitions, the present anthology is intended to afford its listeners their own experience and their own judgement. But it is also an unsurpassable chance to get familiar with an over-70-year fragment of the history of the violin. That's if we measure it by the dates of the featured recordings, for if we look at the repertoire, the perspective gets considerably wider. When judged on the scale of the history of music and the violin art, it is but a particle. When compared to the lenght of man's life, however, it becomes a pretty long period, or of the aesthetics and performer's sensivity. Let everybody who is not alien to artistic experience, himself try to answer the question of how he perceives the value and significance of the Wieniawski Competitions from this perspective.
When listening to the recordings, it is worth remembering that:
not all the virtuosos the organizers would have liked to see at the competition made it to its respective editions (the first of which was held in Warsaw, the following – since 1952 – in Poznań), which, particularly in the 1950s, 60s, 70s, and partially in the 1980s, frequently remained outside their control;
technically speaking, the recordings come from very different eras. As numerous pieces were difficult, sometimes even impossible to find, access to those found and prepared for Henryk Wieniawski Musical Society in Poznań by the late lamented Jan Weber proved invaluable;
the year 2005, when the anthology was prepared, was a year of important anniversaries both for the Wieniawski Competitions and for their Patron: the composer's 170th birth and 125th death anniversaries, as well as 70th anniversary of the violin competitions of his name. To mark the occasion, the Parliament of the Polish Republic, the Sejm, passed a resolution to commemorate Henryk Wieniawskim, and, on initiative of the Wieniawski Society in Poznań, a concert of the composer's music was held at the Parliament. The anniversaries were yet another, if indirect, reason behind compilimg this album;
no matter where their artistic paths may lead them, the participants, and in particular the laureates of the Wieniawski Competitions, become ambassadors of Polish music not only in their own, but in other countries as well. More frequently than others they reach for works by Polish composers: not only the ones they prepared for the competition, but other scores as well. Both as performers, and as educators. Karol Szymanowski's music is the best example.