Herbert Greenberg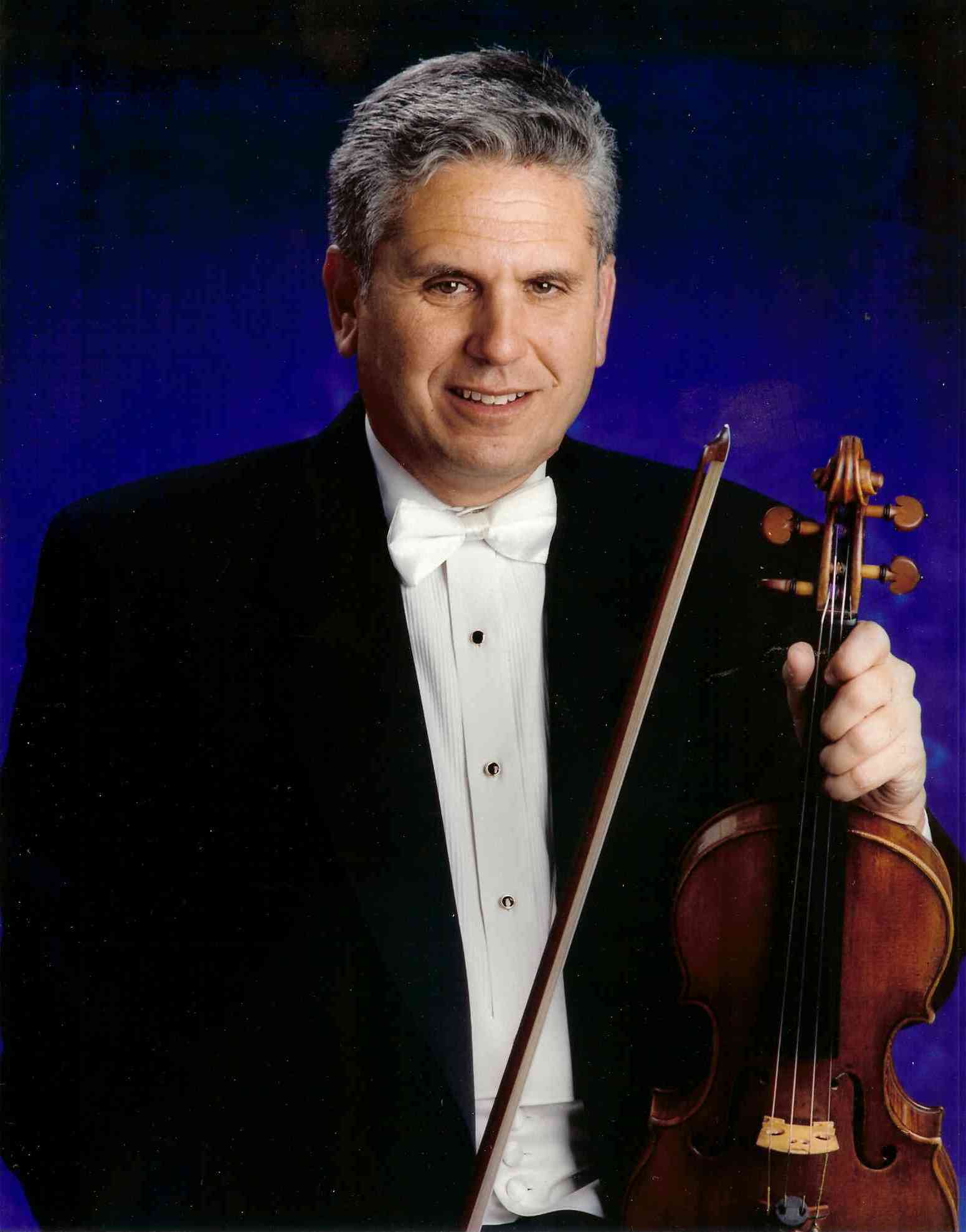 Herbert Greenberg was born in Philadelphia where his teachers included Jascha Brodsky and Ivan Galamian. Further studies at Indiana University with Josef Gingold led to a Performers Certificate. Mr. Greenberg has been a member of the Minnesota Orchestra, associate concertmaster of the Pittsburgh Symphony and from 1981 to 2001 served as concertmaster of the Baltimore Symphony Orchestra. Having performed over 50 concerti from the baroque to present day American composers such as Adams and Rouse, Mr. Greenberg has collaborated as a soloist with many of the world's leading conductors including William Steinberg, Andre Previn, Leonard Slatkin, Yoel Levi, Sergiu Comissiona, Joe Silverstein, Gunther Herbig, Hans Vonk, Pinchas Zukerman and David Zinman. He has performed as soloist in Carnegie Hall to critical acclaim. Many of his performances have been broadcast on NPR, and he was featured in Strauss's Ein Heldenleben on National television for the opening concert at Meyerhoff Hall in Baltimore.
Mr. Greenberg has concertized throughout North America, Europe and Asia. He has toured as soloist with the Aalborg Symphony Orchestra of Denmark and has led the New Arts Ensemble of Taipai as violinist/conductor on a tour throughout Taiwan. Mr. Greenberg was the first American invited to serve as the concertmaster for the Japan Virtuoso Symphony Orchestra, an ensemble consisting of concertmasters and first chair players from Berlin, Vienna, Munich, Tel Aviv and Japan. He has also been a guest concertmaster of the Houston, St. Louis, and Oregon Symphonies, and most recently has performed with the San Diego, Bergen Norway, and NAC Orchestra of Ottawa Canada. This season Mr. Greenberg is giving Master classes at Juilliard, participating on an international jury for the Ernst and Szymanowski Violin Competition in Wrocław Poland, and performing concerts in Hungary, Czech Republic, and Singapore.
In Minneapolis he was a member of the Minnesota Chamber Soloists. In Pittsburgh he was a founding member of the Previn-Greenberg-Williams Trio and in Baltimore, a founding member of the Baltimore String Quartet. He has collaborated in chamber  music with a wide variety of artists such as Frager, Gingold, Kalichstein, Laredo, Ma, Primrose, Silverstein and Zukerman. Mr. Greenberg has participated in many festivals and seminars such as the Bergen May Festival, Sarasota, NOI, and the New York String Seminar. Currently he is affiliated with the Blossom Music Festival and the Aspen Music Festival and School where he serves as concertmaster of the Aspen Festival Orchestra.
Mr. Greenberg has served as string chair and is a member of the violin faculty at the Peabody Conservatory. Many of his former students occupy concertmaster and principal positions in major symphony orchestras throughout the world. Peabody graduates are represented in Orchestras such as Cleveland, Chicago, Philadelphia, San Francisco, Pittsburgh, National , Houston, St. Louis, Montreal, KBS, Danish Radio, and Israel Philharmonic. Mr. Greenberg has recorded for Sony, Telarc, Argo, and recently recorded the Walton Sonata for Delos.
He plays on the Jean Becker Stradivarius, dated 1685.