Dante Fulvio Lazzari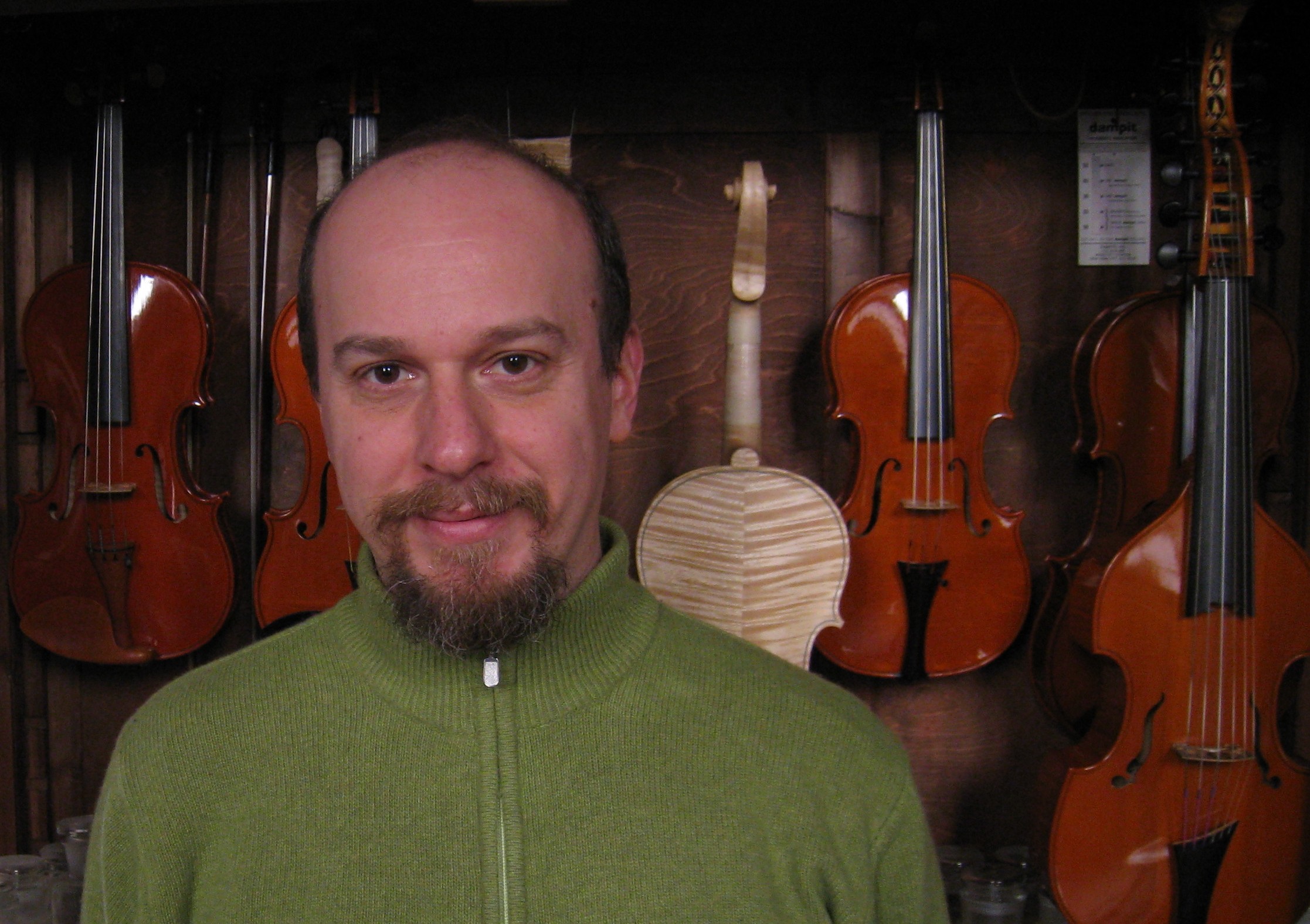 Dante Fulvio Lazzari was born in Cremona in 1964. In 1978, when he was thirteen years old, he enrolled in the International Violin Making School of Cremona. His masters were Primo Pistoni and Gio Batta Morassi. While frequenting the school he also attended a carving course held by the cremonese sculptor and violin maker Piero Ferraroni (1910-1991). He finished his studies with top marks in 1982, winning the "G. Marola" gold medal for the best student in the preceding two-year course. In 1983 he began working as a professional violin maker. From 1985 he work with his collegues Marcello Ive and Dario Occhipinti in their workshop in Cremona.

During the 4th Cremona Triennale in 1985 he won the second prize silver medal in the violin and cello categories as well as a gold medal awarded by the W. Stauffer Foundation.

In 1986 at the 7th International VSA competition held in Portland (USA) he received two honorable mentions for violin and viola. In 1987 he won the special "Berta" Prize and gold medal during the 1st National Competition of Violin Making held in Baveno, Italy. In 1988 at the 5th Cremona Triennale he won the first prize in the viola category.

In 1993 during the 2nd International Competition held in Mittenwald he won a silver medal in the viola section. Since 1996 he has collaborated as violin making teacher with with the Cremona International Violinmaking School.

In 2006 he took part in the 11th Triennale violin making competition in Cremona as a jury member. His violin making is characterized by a rigorous traditional technique and by the extreme care given to every detail. For this reason his production is restricted, destined to a select clientele composed of professional musicians and extremely qualified dealers. His instruments are played in Europe, Japan, United States and China.

His work is particularly influenced by the great Cremonese classics. Dedication to style and extremely precise workmanship characterize his work and enable him to continue his quest to recover and develop the Cremonese tradition to which he is deeply linked.

[2014]